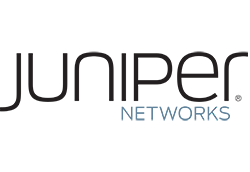 Buy Juniper from Touchpoint
Juniper is a leading designer and supplier of high performance IP network products and services and has been a trusted name in routers, switches and security products for many years.
At Touchpoint, we only work with the most innovative technology companies, because we know that with the right hardware, you can accomplish more with less money, space and hassle. And Juniper is definitely the right hardware.
As a preferred supplier of Juniper products, Touchpoint Technology carries a range of T, M, E, MX and J-series routers, EX-series Ethernet switches and SRX-series security products and we can quickly source any other items for you that we don't currently have in stock.
Showing 1–15 of 65 results