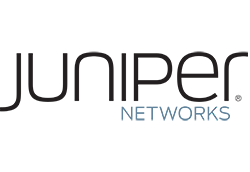 Buy Juniper from Touchpoint
As a Juniper Reseller, Touchpoint has many years of experience facilitating the design and supply of Juniper-based networking solutions.Juniper was founded in 1996, originally coming to market with a suite of large core routers designed for use by ISPs to direct large volumes of internet traffic.
25 years later Juniper has solidified its position in the market as an excellent supplier of networking technology and has broadened its range of solutions - in particular a comprehensive set of core and edge switches used in enterprise-level corporate environments to build local and wide area networks.
As a preferred supplier of Juniper products, Touchpoint Technology carries a range of T, M, E, MX, QFX and J-series routers, EX-series Ethernet switches and SRX and NFX series security products and we can quickly source any other items for you that we don't currently have in stock.
Showing 1–24 of 505 results