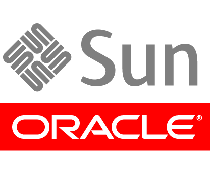 Buy Sun Oracle from Touchpoint
The Oracle product suite of today offers ever increasing performance with ever simpler management. We know that choosing the right Oracle hardware can help you keep legacy, end-of-life and current generation systems running smoothly, allowing you to do more with less money, less space and less hassle.
At Touchpoint Technology, we stock a broad range of Sun Microsystems and Oracle branded hardware. Our Sun Oracle range features solutions for businesses large and small, whether you're planning a small enhancement or a whole new suite of hardware. Oracle designs hardware and software systems that are engineered to work together, and their SPARC-based systems have always been some of the most reliable products available. Take a look at our range of Sun Oracle products, most of which are available for immediate shipment.
Showing 1–24 of 247 results