Get a fast, free quote on New, Refurbished and Used Dell Poweredge Servers
You can save Up To 90% On New & Refurbished Enterprise Dell Poweredge Servers and parts with Touchpoint
Touchpoint Technology are experts in both new & refurbished Enterprise Dell hardware solutions. We offer the highest quality new and used hardware from Dell at wholesale prices. All of our genuine Dell equipment is fully tested, warranted and can be delivered quickly – across Australia, all at huge savings off reseller pricing due to our ability to buy directly from the highly competitive global market.
Let us know what Dell Poweredge Server are related item you're looking for by calling us or completing the request quote form and we'll quickly get back to you with a quote on your equipment.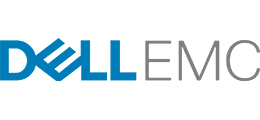 Why work with Touchpoint Technology?
We have over 50 years combined experience and are experts in the full range of enterprise level hardware
We sell all generations of new and used hardware, provide free quotes and can even source legacy IT hardware
All equipment is comprehensively tested at each stage – failure is not an option
We offer full post-installation hardware warranties for a minimum of 100 days